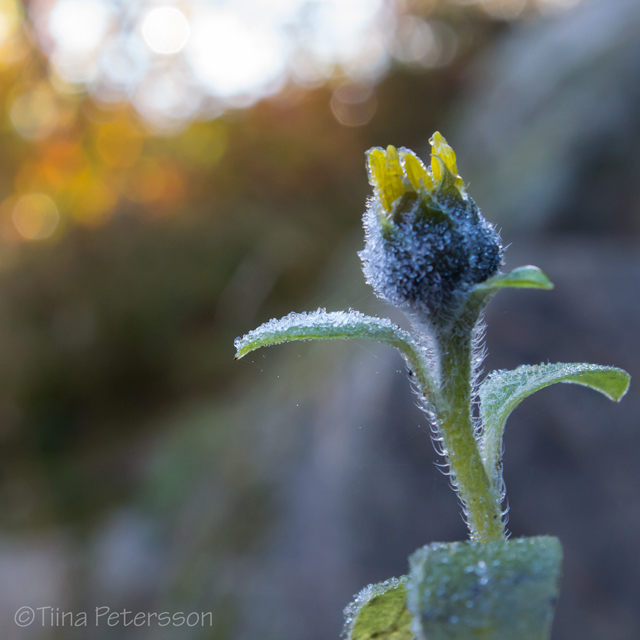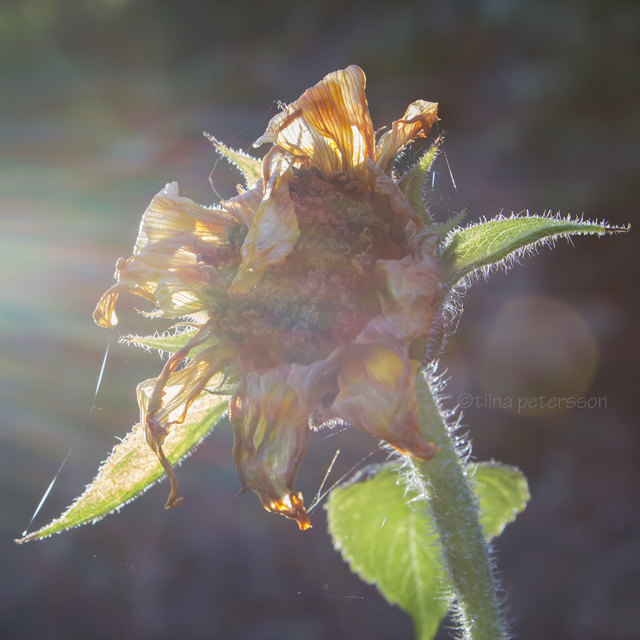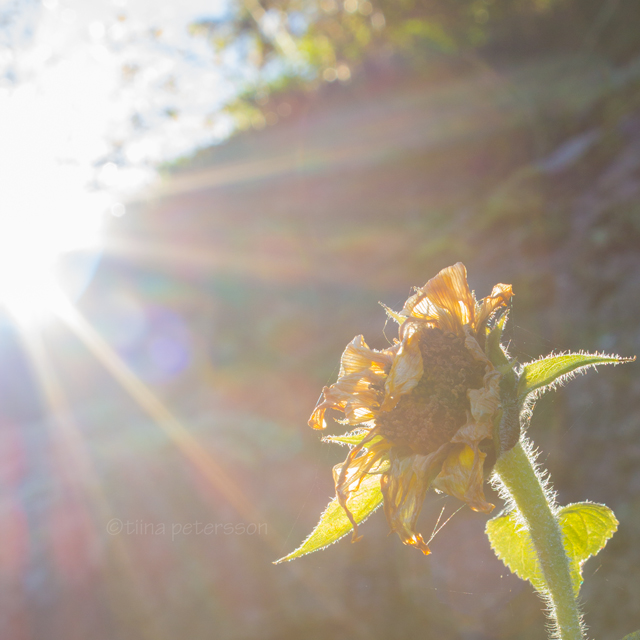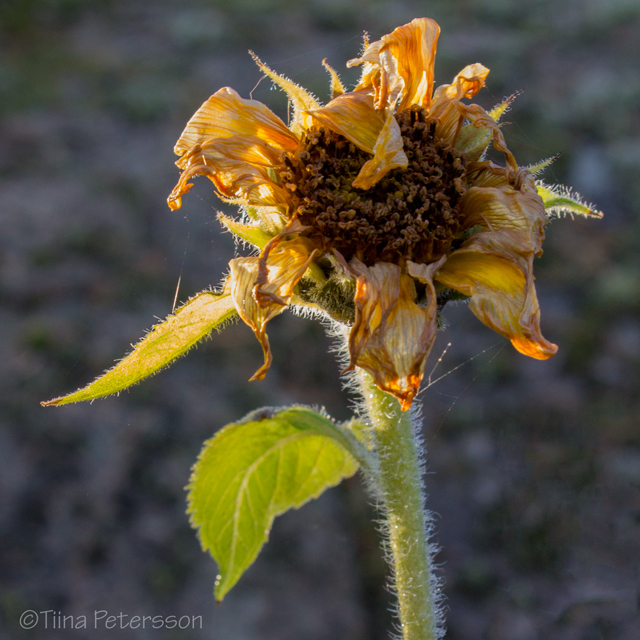 Än står den vackra solrosen upp, dock lite vissen efter ett par frostnätter. Det var inte länge den fick visa upp sina vackra gula blad mot solen. Men allt har ett slut så också en säsong av blommor och växtlighet.
Det finns något vackert, men också sorgset, i att se växterna dö. Det vackra är frostblommorna och färgerna. Men det är med vemod jag ser färgerna bytas ut mot brunt och grått. Solrosorna gav mig glädje en kort stund. Ett ögonblick av solstrålar på marken. Nu vissnar de ner men till nästa sommar hoppas jag se än fler gula solar i min rabatt.
Även om vi nu med snabb march går mot vintern hoppas jag att få möjlighet att känna den sköna höstsolen mot mitt ansikte och se de vackra höstfärgerna ett litet tag till.
Everything has an end
The beautiful sunflowers are still standing but their beauty is fading because of the first nights below zero degrees. There is something beautiful but also sad over the decay.
Please follow and like us: