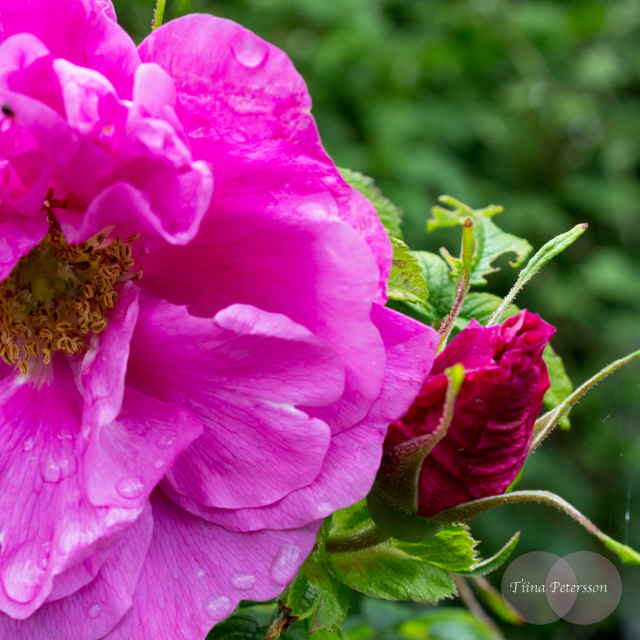 Väldoft i sommarträdgården
I midsommarhelgen besökte vi mina föräldrar som har en stor och vacker trädgård fylld med vackra blommor och träd. Då trädgården, enligt mångas mått, är enorm så liknas den ibland med en park. Efter en av helgens alla regnskurar tog jag mig en tur och utforskade några av trädgårdens alla vråer. Fåglarna kvittrade i buskagen och rosorna som doftade vidunderligt, sken i sin rosa prakt när eftermiddagssolen tittade fram bakom molnen.
A summer garden
My parents' garden is filled with flowers and trees. Each season brings something new to see and enjoy – colors, smells and birdsong. I love to stroll through their big garden and take photos. I wish you could feel the smell of the pink roses!